So I'm finding it very difficult to figure out how mature these are. The internet is severly laking in info on Androctonus Amoreuxi. I've sexed them all and have 3 confirmed female. The only ? one is the one I put up in the sex my scorpion forum. The PTC says male but the body shape says female. I'm hoping it's getting ready to molt. So to figure that out here are my size comparison pictures.
This is an American quarter it is 7/8 of an inch wide.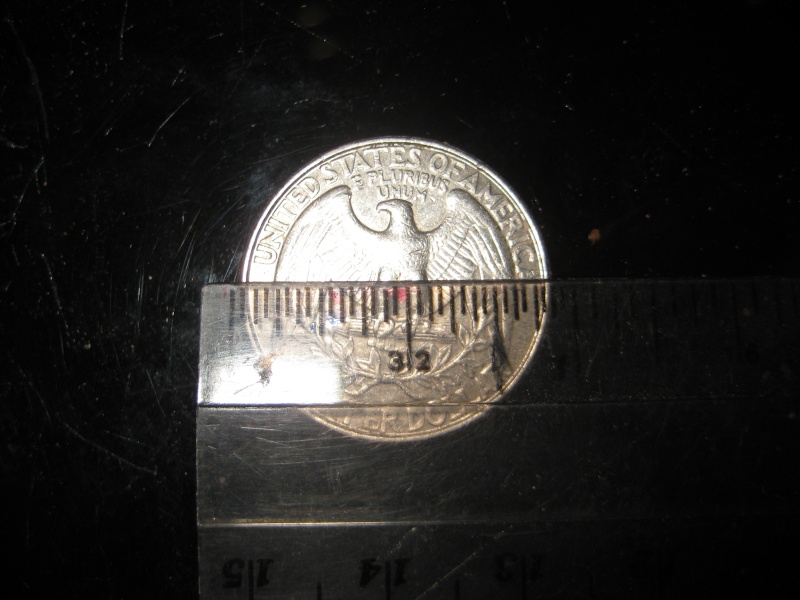 #1 female sold to me as levyi and the markings sure do look different from the other 3. I take I shouldn't try to breed this one with the others? I'm looking for input on that question.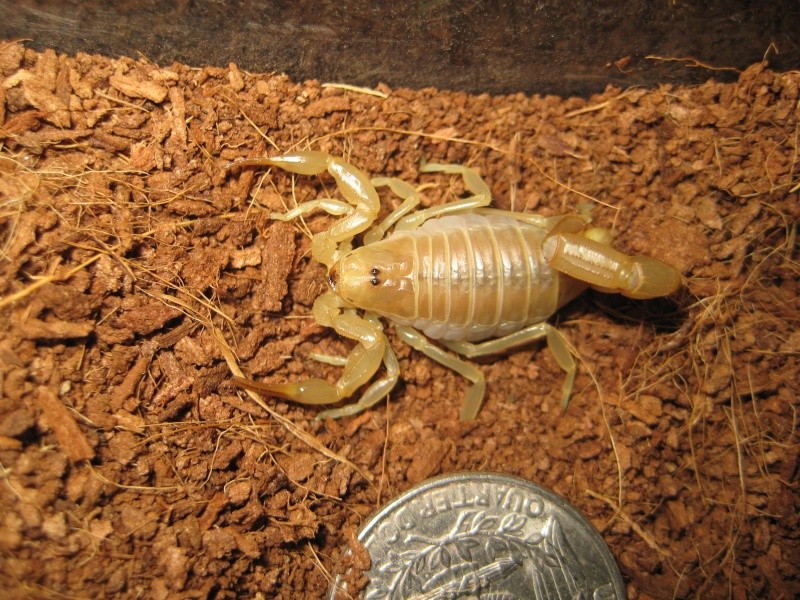 #2 Female.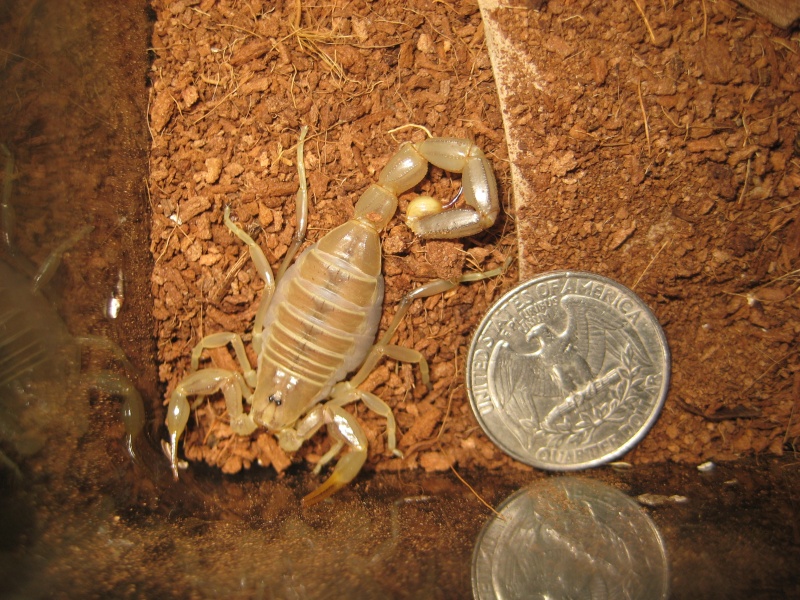 # 3 Female.
And #4 the male (30 PTC) female appearance of the pectines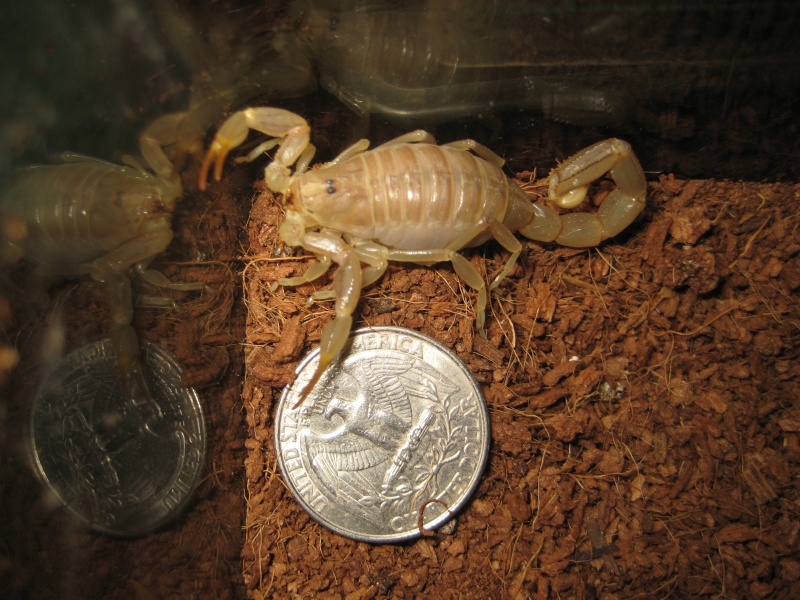 So what I'm looking for is an approximate guess at instar.
Thanks all!
Oh yeah and if you look at #2 she has mycosis in the joints of both rear legs. The others #4 and #3 have a spot in a leg joint or two as well so I'm really hoping they can molt out of this.

yames

Moderator




Posts

: 353


Join date

: 2013-02-01


Age

: 41


Location

: Ontario, Canada



Looking at size I would say between 5 and 6i.
The mycosis doesn't look that bad and as long as you can keep it from spreading then they will most probably molt out of it.

Shadowfoot

Scorpion breeder




Posts

: 191


Join date

: 2013-01-31


Age

: 28


Location

: South Africa



Does anyone know the molt interval? I was trying to look that up but couldn't find amoreuxi specific information. Would I just use the same info from say bicolor? And then what is the final molt stage for these?

yames

Moderator




Posts

: 353


Join date

: 2013-02-01


Age

: 41


Location

: Ontario, Canada



---
Permissions in this forum:
You
cannot
reply to topics in this forum